In the Netflix documentary, Gaga: Five Foot Two, we witness Lady Gaga moving through her daily life, including how she manages the extreme chronic pain she experiences through her grueling schedule. During her acceptance speech at the ELLE Women in Hollywood event, Lady Gaga appeared to link this chronic pain to the sexual assault she experienced when she was younger. She stated, "I hid for a long time until I started to feel physical pain. Then I had to go to the doctor because I didn't know what was wrong with me. And then I was diagnosed with PTSD and Fibromyalgia, which many people don't think is real."
Lady Gaga also stated that Fibromyalgia is both difficult to explain to people and difficult for people to understand even with an explanation. Fibromyalgia involves nerve pain that is debilitating, and the cause is unknown at this time. Imagine waking up every day and not knowing if you will feel pain or not, and if you do, whether you will be able to function. People can feel abdominal, bowel and bladders issues along with fatigue, headaches, sleep disorders, feelings of being weak, and even memory issues.  Sometimes the pain moves and changes, and is not consistent. This can confuse people as well as medical doctors.
Research is now showing that having a history of trauma is highly correlated with chronic pain. In the Adverse Childhood Experiences Scale (ACEs), for example, research is showing that the more trauma one experiences in childhood the more likely they are to have health issues later in life, including chronic pain. For those struggling with both trauma and chronic pain, they may want to explore body-centered or somatic healing options in addition to their medical support such as physical therapy, occupational therapy, biofeedback, massage, acupuncture, yoga, tai chi, Pilates, mediation, etc.
EMDR therapy is another body-centered treatment that should be considered as an integral part of healing since it is best known for treating PTSD and trauma. Chronic pain can be worked with using EMDR therapy, and has helped many people ease their pain or heal it entirely. If pain is in direct relationship to traumatic events, healing the traumatic event will have a positive impact on the pain that has been connected with the trauma. The more the trauma is integrated and resolved, the pain can begin to subside.
When trauma goes untreated it can have lasting effects on the body, mind, and spirit. As Lady Gaga put it, "Depression, anxiety, eating disorders, trauma — these are just a few examples of the forces that can lead to this tornado of pain." When people share that their pain is connected to their trauma, it's important that we start believing them, and that they feel this pain not just in their mind but also in their body. It is also important that we believe that healing is possible, and that there are ways of effectively working both the trauma and the pain. As a person heals from their trauma more freedom occurs in the body and mind, allowing for a greater sense of ease in the world. As people hear more about Lady Gaga, I invite anyone struggling with both trauma and/or chronic pain to explore EMDR therapy as a possible healing option to bring more ease into their world.
---
About Barb Maiberger, MA, LPC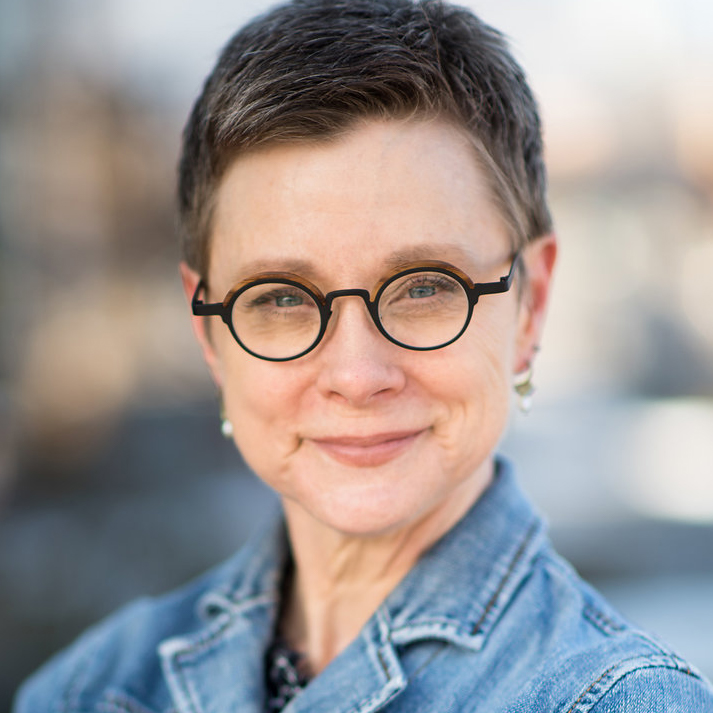 Barb Maiberger, MA, LPC is the founder of the Maiberger Institute, and the author of "EMDR Essentials: A Guide for Clients and Therapists" and the co-author of "EMDR Therapy and Somatic Psychology: Interventions to Enhance Embodiment in Trauma Treatment." Barb Maiberger is an EMDRIA Approved Consultant, and an EMDRIA Certified EMDR Therapist. Barb Maiberger is the CE Program Administrator for the Maiberger Institute. She is a Licensed Professional Counselor in the State of Colorado and has a Masters degree in Somatic Psychology. Barb's knowledge, experience, keen sense of empathy, and a strong presence have motivated hundreds therapists to incorporate EMDR Therapy into their practices.
Learn More About Barb  Read "EMDR Essentials"
---
Somatic EMDR Tools for Chronic Pain and Illness
This two-day EMDRIA approved Somatic EMDR Workshop applies the 8 Phases of EMDR Therapy to working with Chronic Pain and Illness. Therapists will learn about the relationship between childhood trauma and chronic illness (ACE study) and how to assess for related EMDR targets with clients. This course will review the neuroscience that underlies stress, chronic PTSD and illness. Experiential exercises will be explored for building affect tolerance through resource development installation and desensitizing targets related to pain and illness. Therapists will be introduced to body centered interventions including trauma sensitive yoga as integrated with EMDR Therapy. The weekend will include time for case discussion and application.
Learn More About This Workshop
---
---
"Gaga: Five Foot Two" Netflix Trailer

---
Lady Gaga Opens Up About Sexual Assault and Mental Health in Vulnerable ELLE Women in Hollywood Acceptance Speech

---
"A Star is Born" Official Trailer

---
Image Source: Lady Gaga perfooming "Speechless" at the VEVO Launch Event. ~ by Kelly Samardak via WikiMedia Commons / Flickr (cc-by-2.0)