Welcome to the Maiberger Institute
The Maiberger Institute's mission is to provide EMDR therapy training programs that meet or exceed standard EMDR therapy training programs to prepare mental health professionals to practice EMDR therapy. This website provides information on Remote EMDR Trainings, EMDR Training Schedule, EMDR Consultations, and other EMDR Therapy tools and resources to help people heal PTSD, trauma, and other life disturbing events.
About the Maiberger Institute
Learn EMDR Therapy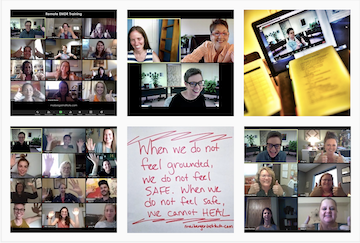 The Maiberger Institute Remote EMDR Training programs is a complete package. These 50 hour training packages will prepare therapists to help their clients heal from PTSD, trauma, and other life disturbing events, and how to integrate EMDR Therapy into their practice.
About Remote EMDR Training
Experience The Difference
Barb Maiberger has personally trained thousands of therapists in the practice of EMDR therapy.
Read some of our testimonials to learn how therapists have made EMDR Therapy a meaningful part of their practice.
Read Testimonials