It's been 10 years since I wrote EMDR Essentials: A Guide for Clients and Therapists (published January 12, 2009), and I can hardly believe what has happened since then. I wrote this book because I kept hearing from therapists that they didn't know how to explain EMDR therapy to their clients and felt there wasn't anything good that they could give to clients to help them understand this powerful modality. I resisted writing this book wondering if I had anything to say, but something inside me said you just have to do it. What a learning process that was for me. But the thing that touched me the most is that when I approached my clients to share their stories for the book, they gladly offered their experiences to share so that others could relate to what they experienced and how they got help and felt real change.
Writing this book was the beginning of a journey I wasn't expecting in my growth as an EMDR therapist. My passion for EMDR therapy continued to grow and, I eventually became a trainer myself having personally trained over a thousand therapists in the practice of EMDR Therapy. That doesn't even seem possible!
What an amazing job I have. I get to help therapists who are feeling stuck and overwhelmed learn an effective trauma therapy that has helped millions of people heal around the world. I get to see therapists learn, grow, and challenge themselves to become more vital with their work. The ironic part of being a trainer is that every therapist I am in contact with, is actually teaching me in profound ways even though they think I'm just teaching them. I get to see my own limitations and how I can continue to grow professionally as well as personally. There have been many bumps along the way, but through each bump I embrace the process and challenge myself to find better more effective ways of teaching. I have had to question who I am, what I stand for, what I believe in, and what do I have to offer this world and become more authentic in all my interactions and teaching.
My biggest learning over the years is that my experiences as a dancer, massage therapist, somatic therapist and EMDR trainer provides me with a wealth of information and a unique perspective that I bring to therapy. That is the body has to be a part of this healing process. I keep coming back to this over and over. And now, after 10 years of exploring, challenging myself, and deepening my understanding I have found ways to integrate the body on a deeper level with EMDR therapy.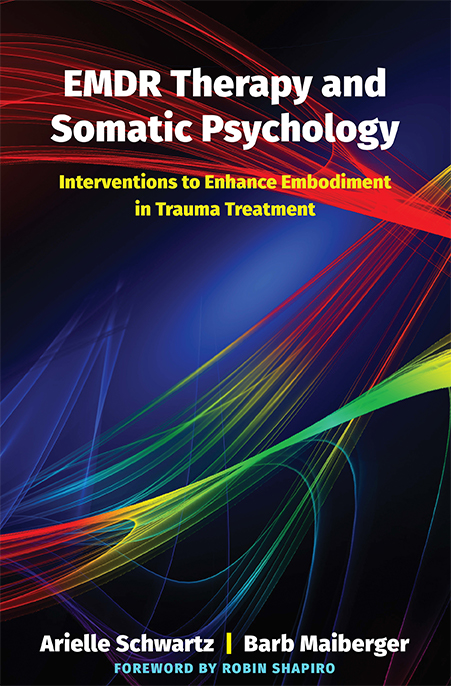 Over the years, I have been fortunate enough to surround myself with other therapists who are on this same quest. I have the honor of teaching with these amazing people who help me see my strengths and support my creativeness to shine. Now after 10 years since my first book, I have had the honor of writing a new book with Dr. Arielle Schwartz, a colleague and dear friend. EMDR Therapy and Somatic Psychology: Interventions to Enhance Embodiment in Trauma Treatment (published August 7, 2018) was a labor of love and an expression of our beliefs about how integral somatic work has to be integrated with EMDR therapy. Sharing this with the world brings me joy and excitement that more therapists will be benefiting from what we have learned over the years.
What I know for sure is that this journey is not over. That I will continue to listen to my inner guidance that has so steadily led me over these years to continue to grow and stay curious about what the world has to offer and what I have to offer the world. I want to thank all the therapists who have trusted me over the years to teach and guide them on their journey. Your trust in me helps me stay on course with my belief that as each of us heals there is a ripple effect in healing the world. I look forward to where my journey will take me over the next ten years and wonder what wonderful things I will discover about myself, EMDR therapy, and all of you amazing therapists who devote your lives to making this world a better place.
---
About Barb Maiberger, MA, LPC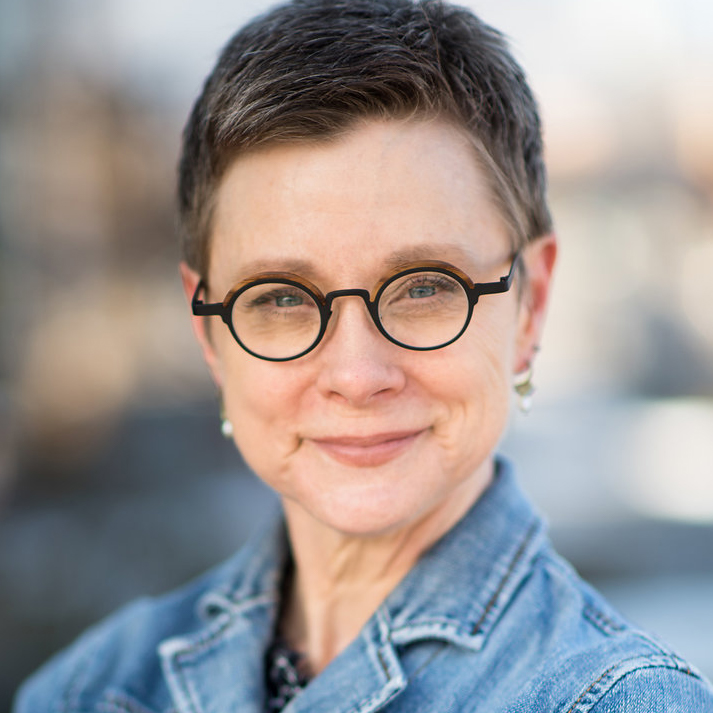 Barb Maiberger, MA, LPC is the founder of the Maiberger Institute, and the author of "Remote Together: A Therapist's Guide to Cultivating a Sustainable Practice," "EMDR Essentials: A Guide for Clients and Therapists and the co-author of "EMDR Therapy and Somatic Psychology: Interventions to Enhance Embodiment in Trauma Treatment." Barb Maiberger is an EMDR Trainer and Consultant, and is the CE Program Administrator for the Maiberger Institute. She is a Licensed Professional Counselor in the State of Colorado and has a Masters degree in Somatic Psychology. Barb has personally conducted over a hundred EMDR Training programs. Barb's knowledge, experience, keen sense of empathy, and a strong presence have motivated over a thousand therapists to incorporate EMDR Therapy into their practices.
Learn More About Barb
Read "Remote Together"