---
Title: "Remote Together: A Therapist's Guide to Cultivating a Sustainable Practice"
Authors:  Barb Maiberger
The pandemic has changed the field of psychology forever—and likely changed you in the process. One of the biggest changes is the emergence of remote therapy. If you are not currently offering it, your clients will probably ask you to incorporate remote sessions into your practice; it's here to stay for us all. In Remote Together: A Therapist's Guide to Cultivating a Sustainable Practice, Barb Maiberger shares her personal experiences as well as her extensive consultation work to help therapists create or refine a sustainable remote therapy practice. In a captivating mix of memoir and practical, hands-on advice, Maiberger shows the more prepared you are to offer remote therapy, the better experience you and your clients will have for years to come. She also provides daily practices to help you connect, be present, and create safety during remote therapy. Through these practices you'll see that you're not alone in your journey and, though remote, you can find support, nourishment, and enjoyment in your remote therapy practice.
---
What People Are Saying About Remote Together
"Barb Maiberger's new book lands in therapist's hands at just the right time. Tackling recent challenges such as the COVID pandemic and social upheavals, she leverages her own personal experiences of shock, stress, and pressured adaptations to a changing world with grace and courage. What results is a book that not only gives voice to the stress and suffering of these last few years, but also makes something useful out of it. Full of practical strategies and examples, she guides us both personally and professionally in how to work remotely; everything from how to light your room to how to observe and treat clients through a computer monitor, to how to take care of your body as it sits in front of the screen for hours at a time. My aching back and aching heart thank you!"
Christine Caldwell, Ph.D., LPC, BC-DMT, ACS ~ Professor Emeritus, Naropa University, Somatic Counseling Psychology
"In Remote Together, Barb Maiberger offers challenged therapists practical and compassionate support in two important arenas—working online and including the body.  Barb's gentle, relatable wisdom and compassion is soothing, heartful, and authentic. Barb shares practical tips that support us to bring our healing practices online without fear of losing connection. Simultaneously she is introducing the basics of integrating the body into psychotherapeutic work. May You Soar, the title of the final section, exemplifies the joyous tone of the whole book."
Susan Aposhyan ~ Founder Body‑Mind Psychotherapy and Embodied Spirituality Online, Author of Body-Mind Psychotherapy, Natural Intelligence, and Heart Open, Body Awake
"Barb Maiberger's Remote Together offers a careful examination of what can and has gone wrong with the transition to remote therapy.  She explores how we can discover what has gone wrong for each one of us psychotherapists, through a compassionate approach to really exploring how the old strategies are not just failing some of us, but most of us.  She shows how she and countless other therapists have been impacted by the pandemic and the transition to remote therapy has fundamentally changed private practice. She offers a loving look at how we can develop new kinds of self‑care through self-awareness and by re‑learning how to listen and really care for ourselves and our bodies in the present moment.  Her experiences as a dancer, somatic psychotherapist, and EMDR trainer inform her ability to help each psychotherapist practice listening to their body, to their longings, to their anxieties, and to their childhood voices while turning a loving eye toward the care and feeding of their soul."
Kekuni Minton, Ph.D ~ Co-author of Trauma and the Body: A Sensorimotor Approach to Psychotherapy
"As an EMDR therapist who has worked to resource my clients throughout a profoundly chaotic time in the world, I couldn't be more grateful for this timely book. Barb Maiberger has written a guide that is authentic, compassionate, and wise, but also filled with practical applications for therapists working to navigate the ever‑changing world of telehealth. If you are a therapist, this is a must have book."
Aundi Kolber MA, LPC, NCC ~ Therapist & Author of Try Softer and The Try Softer Guided Journey
"Negotiating the unfamiliar path of virtual therapy has caught most psychotherapists off guard; about nine out of ten have reported in 2011 that they needed help, especially to maintain self-care. For all virtual therapy providers, I recommend Barb Maiberger's warm and practical book. We are first introduced to Barb's personal journey as she reveals her own awkwardness and fear while faced with the pandemic, then how she adapted some of the somatic practices she has pioneered so that clinical colleagues could also have access to simple but powerful self-help tools. There is a lot of creativity and love in this book."
John Hartung ~ Colorado Center for Alternative Psychology
"Cutting edge, vulnerable & highly relevant. . . Maiberger acknowledges the very human challenges psychotherapists have faced spontaneously shifting their entire businesses online overnight while simultaneously walking alongside clients amidst the shared trauma of a global pandemic. Through empathic storytelling, the author shares real life examples of therapists' struggles as well as offers numerous invaluable somatic tools and practices for therapists to create more confidence, connection, flow, creativity and care for themselves and clients."
Katie Asmus MA, LPC, BMP ~ Somatic, Nature‑based EMDR, Psychotherapist and University faculty, and founder of Somatic Wilderness Therapy Institute
---
About the Author: Barb Maiberger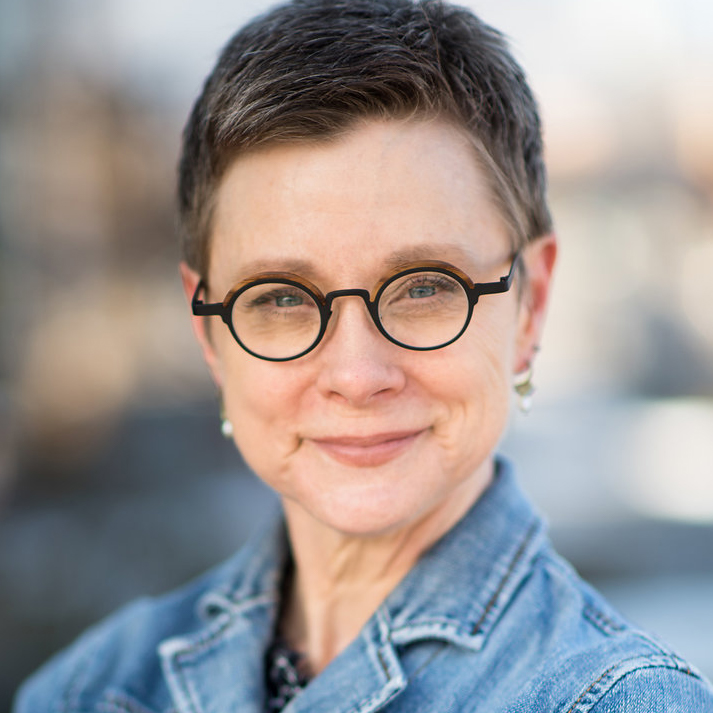 Barb Maiberger, MA, LPC is the founder of the Maiberger Institute, and the author of "Remote Together: A Therapist's Guide to Cultivating a Sustainable Practice, " "EMDR Essentials: A Guide for Clients and Therapists" and the co-author of "EMDR Therapy and Somatic Psychology: Interventions to Enhance Embodiment in Trauma Treatment." Barb Maiberger is an EMDR Trainer and Consultant, and is the CE Program Administrator for the Maiberger Institute. She is a Licensed Professional Counselor in the State of Colorado and has a Masters degree in Somatic Psychology. Barb's knowledge, experience, keen sense of empathy, and a strong presence have motivated over a thousand therapists to incorporate EMDR Therapy into their practices.
Learn More About Barb Testimonials Buy "Remote Togehter"
---
Published:
December 21, 2021