Dr. Arielle Schwartz and I are happy announce the arrival of our new book, "EMDR Therapy and Somatic Psychology: Interventions to Enhance Embodiment in Trauma Treatment." Arielle and I have been teaching together since 2000, and we have brought together the synthesis of EMDR therapy and Somatic psychology in to this easy to read book where we explain what somatic psychology is, and how to integrate the body and mind with all 8 phases of EMDR therapy. Our intention is to help EMDR therapists navigate the complexities of helping traumatized clients become more embodied through practical scripted protocols that can be implemented into their clinical practice immediately.
Arielle and I met at Naropa University where we both received Masters in Somatic psychology. We have been collaborating and creating trainings to integrate EMDR therapy and somatic psychology for over a decade. After teaching EMDR therapy for years, we realized that many therapists working with trauma aren't trained in incorporating the body into treatment, rather they are taught to value the cognitive aspect of what the client needs to change. In cognitive therapies, the client gets an understanding of what has happened to them, how they should feel, what is the truth about the situation, and how they should act differently. Through this work clients can sometimes feel stuck because they aren't able to make lasting changes. An example of a client feeling stuck may sound like, "I know the truth about the situation that I'm really not a bad person, but why do I still feel I'm bad?" The client can feel hopeless that change isn't available to them. As the client stays stuck in their treatment, many therapists become frustrated and feel hopeless that they just can't seem to help their clients feel better.
As therapists, if we only pay attention to what the client is saying, and the client is struggling to make lasting change, then something is missing in the therapeutic process. The solution is to learn how to incorporate the body into treatment. To do this, therapists have to pay attention to what is being said and learn how to facilitate what is stuck in the body so that the client can integrate the entire experience and feel lasting change.
Learning to incorporate the basic principles of somatic psychology into EMDR therapy can deepen the process for the client by helping clients be more mindful and less judgmental of their experience. As clients reprocess trauma, the body releases stuck thoughts, feelings and body sensations, helping the client's body/mind come back into balance and heal. While we know in EMDR therapy that the body is an important element of the modality, what Arielle and I have found is that many therapists are scared of the body's responses that can arise in different phases of EMDR therapy. Therapists who haven't been trained in somatic therapies are lacking the skills to handle what they are witnessing, such as the client trembling, shaking, crying, or shutting down their emotions. By not understanding trauma and the body, therapists may unintentionally shut down the client's natural process to integrate their experience.
Our book has many interventions with detailed scripts to help EMDR therapists learn how to incorporate the body through all 8 phases of EMDR therapy. Therapists that have studied with Arielle and I, have given us feedback over the years, that they can't imagine not having these body centered skills in helping their clients move through and heal trauma with EMDR therapy. What they realize is that their initial EMDR training just wasn't enough to really help their clients deal with powerful thoughts, feelings, and body sensations while working with more complex client situations.
Our integrative approach includes chapters to help regulate the client's affect tolerance so that the client remains safe while reprocessing their traumas.
We have included a chapter specifically on working with complex PTSD and attachment trauma because we get so many consultation questions around how to work with these childhood traumas.
The book addresses topics such as targeting preverbal memories, identifying ego states through body awareness, and regulating dissociation during trauma reprocessing.
There is also a chapter on working with chronic pain and illness with interventions that target the traumatic components of distressing physical symptoms.
We also explore the interplay between embodiment and multicultural competence as related to EMDR therapy. This topic is important in the field of psychology since many therapists are working with clients who are not from the same cultural backgrounds.
And lastly, we have included a chapter on self-care for EMDR therapists to help prevent compassion fatigue and burnout, which many therapists are at a high risk of experiencing when working with trauma.
Therapists have told us that after working with these body centered interventions they feel more empowered and capable of helping their clients heal their traumas. We hope that this book will enhance EMDR therapists skills to a whole new level.
Read "EMDR Therapy and Somatic Psychology"
---
About Dr. Arielle Schwartz
Dr. Schwartz is a licensed clinical psychologist, author, EMDR Therapy consultant, and Certified Kripalu yoga teacher with a private practice in Boulder, Colorado. She earned her a Masters in Somatic Psychology through Naropa University and her doctorate in Clinical Psychology at Fielding Graduate University. She is a core teacher with The Maiberger Institute offering therapist trainings in EMDR Therapy and Somatic psychology. She offers informational mental health and wellness updates through her heartfelt presentations, social media presence, and blog. She is the author of "The Complex PTSD Workbook: A Mind-Body Approach to Regaining Emotional Control and Becoming Whole."and the co-author of "EMDR Therapy and Somatic Psychology: Interventions to Enhance Embodiment in Trauma Treatment"
Arielle Schwartz's Website
---
About Barb Maiberger, MA, LPC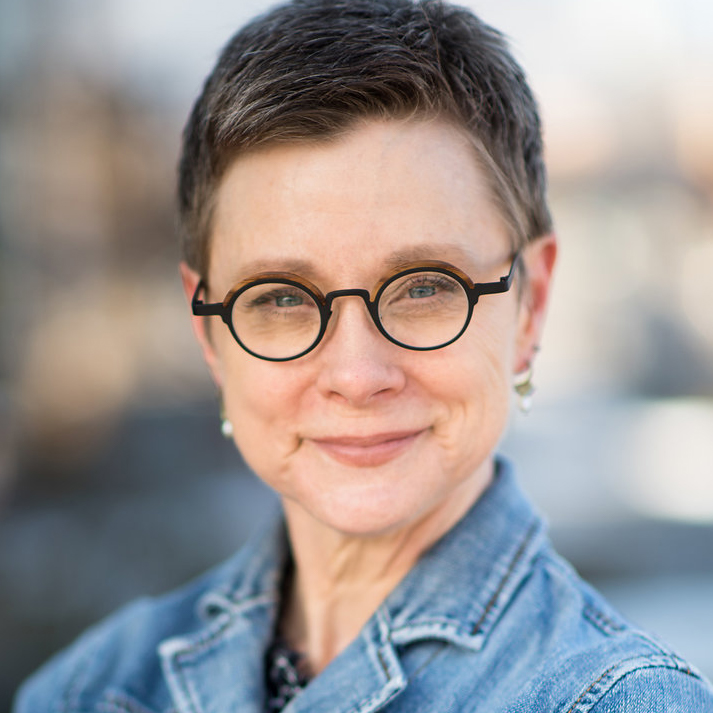 Barb Maiberger, MA, LPC is the founder of the Maiberger Institute, and the author of "Remote Together: A Therapist's Guide to Cultivating a Sustainable Practice," "EMDR Essentials: A Guide for Clients and Therapists and the co-author of "EMDR Therapy and Somatic Psychology: Interventions to Enhance Embodiment in Trauma Treatment." Barb Maiberger is an EMDR Trainer and Consultant, and is the CE Program Administrator for the Maiberger Institute. She is a Licensed Professional Counselor in the State of Colorado and has a Masters degree in Somatic Psychology. Barb has personally conducted over a hundred EMDR Training programs. Barb's knowledge, experience, keen sense of empathy, and a strong presence have motivated over a thousand therapists to incorporate EMDR Therapy into their practices.

About Barb Maiberger, MA, LPC
Read Testimonials
Read "Remote Together"
---
Related Somatic EMDR Workshops:
---
---
Image Source: W.W. Norton. All Rights Reserved.
---