---
This two-day Somatic EMDR Workshop — taught by Barb Maiberger and Dr. Arielle Schwartz, authors of "EMDR Therapy and Somatic Psychology: Interventions to Enhance Embodiment" — is designed to help EMDR therapists navigate the complexity of working with clients who are experiencing chronic pain or illness. Clients who are in physical and emotional pain may struggle to connect to their bodies and want to escape sensations. This disconnect can make treatment difficult for EMDR therapy to be effective. Research now shows that physical pain can be linked to unresolved PTSD from childhood trauma. Understanding how to work with the underlying trauma, as well as the actual physical sensations with EMDR therapy is essential in working with this population. Our integrative approach helps clients feel more connected to their bodies, increasing their ability to relate to their pain with more compassion and feel at choice with their responses.
In this workshop you will transform your practice immediately by:
Implementing somatic tools to increase affect and sensation tolerance to help clients become more comfortable in their own bodies.
Recognizing the importance of childhood trauma and its relationship to chronic pain and illness as an important part of trauma treatment.
Finding ways to target trauma as well as painful sensations for trauma reprocessing.
Regulating client's nervous systems by integrating simple yoga movements with positive beliefs to strengthen sense of self.
This EMDRIA approved two-day Somatic EMDR Workshop includes:
Didactic learning
Live demonstrations
Interventions to immediately integrate into your clinical work
Experiential practice to embody the somatic interventions
Detailed handouts with scripted protocols
Case discussions
Taught by trainers who are highly skilled and bring their own unique experiences and wealth of knowledge into the workshop.
---
Learning Objectives:
Recognize that chronic pain involves disturbing somatic components combined with emotional responses and cognitive interpretations.
Recount the distinction between stress, chronic stress, and unresolved PTSD in the different ways that they impact health.
Identify that when working with chronic pain, taking a complete health history will be important in treatment planning.
Recognize that a high level of adverse childhood experiences contributes to greater health risks in adulthood.
Discuss how research has shown the relationship between cortisol levels and the immune system in clients with chronic PTSD.
Discuss how somatic symptoms including illnesses and chronic pain can be used as potential targets in EMDR Therapy.
Recall that when targeting a body sensation, you can use a floatback/affect bridge or not use a floatback/affect bridge in the assessment phase for chronic pain
Describe the psychological impact of chronic pain such as feeling as one's body is not safe, feeling helpless to change one's situation, and that their body has betrayed them.
Apply at least two types of self-care techniques to help clients with chronic pain learn to regulate and manage their pain.
Recount at least two interweaves for stuck processing during Desensitization Phase of EMDR Therapy.
Demonstrate at least two yoga poses with associated positive cognitions that can help regulate a client's nervous system when working with chronic pain.
Name at least three types of EMDR Therapy targets that are common within medical trauma such as; misdiagnoses, invasive procedures, medical mismanagement.
"This workshop advanced the mind-emotion-body connection in my work with clients in a profound way.
Clients are experiencing more connection to their own bodies and learning to listen to the pain with curiosity, compassion, care and responsiveness.
This workshop is a must for EMDR therapists, not just for chronic pain clients, but for all clients to emphasize the importance of working with the body when the mind & emotions don't have words."
Frances Forgione, LCSW, LAC, EMDRIA Certified
---
Required Workshop Materials
Required Books for This Workshop
All participants are required to purchase their own copy of the following book prior to the workshop in order to participate and complete this workshop:
Therapists are required to bring this book with them to the workshop, whether in paper or digital form, to review during the workshop. Required Handouts will reference material from the book. Copies may not be available for purchase at the venue.
This book and other EMDR Therapy Books are available on our website. The cost of the book is not included in the registration payment.
Required Handouts
Required Handouts will be emailed to Participants one week prior to start date of workshop. All Participants are required to bring these materials with them by either printing their own copy, or by bringing it in digital form (tablet, laptop). Handouts will make references to the required book. Additional copies will not be available at the workshop. All copyrighted workshop materials will only be available for the duration of the workshop.
---
Credit Hours for Somatic EMDR Workshops
EMDRIA Credits: 12 EC  — The Maiberger Institute offers 12 EMDRIA Credits (EC) for this Somatic EMDR Workshop. The Maiberger Institute maintains responsibility for this program, and its content in accordance with EMDRIA standards.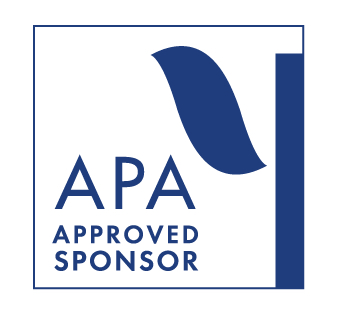 APA Credit Hours: 12 CE Hours — The Maiberger Institute is approved by the American Psychological Association to sponsor continuing education for psychologists. The Maiberger Institute maintains responsibility for this program and its contents.

NBCC Credit Hours: 12 CE Hours — The Maiberger Institute has been approved by NBCC as an Approved Continuing Education Provider, ACEP – Provider #6436. Programs that do not qualify for NBCC CE Hours are clearly identified. Maiberger Institute is solely responsible for all aspect of the programs.
---
Americans with Disabilities Act
This program is in compliance with the Americans with Disabilities Act. Our policy is to provide equal opportunity for all participants, including those with disabilities. The Maiberger Institute does not discriminate against a qualified participant with a disability who can perform the essential functions of the Training with or without an accommodation.
If, because of a physical or mental disability, you need an accommodation to enable you to participate in the training, please notify contact us prior to registration so that together we can discuss your situation and how we might be able to help. Unless you notify us, we might not know you need an accommodation, so please tell us. The Maiberger is willing to make an accommodation that is reasonable, so long as it does not result in undue hardship to the business.
---
Participant Agreement for Somatic EMDR Workshop
All applicants must (i) confirm eligibility requirements as detailed in the Participant Agreement (including state licensing and graduate degree prerequisites), or receive written confirmation of eligibility from the Maiberger Institute, AND (ii) agree to the terms and conditions in the Participant Agreement, prior to registration and providing payment pursuant to the Participant Agreement.
Participant Agreement
Eligibility Requirements
Payment and Cancellation Policies
Rates, Dates, Location
---
Version 201811291532