EMDR Advanced Workshop
This two-day EMDRIA approved EMDR Advanced Workshop applies the 8 Phases of EMDR Therapy to working with Chronic Pain and Illness. Therapists will learn about the relationship between childhood trauma and chronic illness (ACE study) and how to assess for related EMDR targets with clients. This course will review the neuroscience that underlies stress, chronic PTSD and illness. Experiential exercises will be explored for building affect tolerance through resource development installation and desensitizing targets related to pain and illness. Therapists will be introduced to body centered interventions including trauma sensitive yoga as integrated with EMDR Therapy. The weekend will include time for case discussion and application.
Trainers for this EMDR Advanced Workshop
Learning Objectives:
Recognize that chronic pain involves disturbing somatic components combined with emotional responses and cognitive interpretations.
Recount the distinction between stress, chronic stress, and unresolved PTSD in the different ways that they impact health.
Identify that when working with chronic pain, taking a complete health history will be important in treatment planning.
Recognize that a high level of adverse childhood experiences contribute to greater health risks in adulthood.
Discuss how research has shown the relationship between cortisol levels and the immune system in clients with chronic PTSD.
Discuss how somatic symptoms including illnesses and chronic pain can be used as potential targets in EMDR Therapy.
Recall the research on the impact of early childhood trauma on cellular biology such as how shortened telomeres are associated with greater risk of disease.
Describe the psychological impact of chronic pain such as feeling as one's body is not safe, feeling helpless to change one's situation, and that their body has betrayed them.
Apply at least three types of self-care techniques to help clients with chronic pain learn to regulate and manage their pain.
Recount at least two interweaves for stuck processing during Desensitization Phase of EMDR Therapy.
Demonstrate at least two yoga poses with associated positive cognitions that can help regulate a client's nervous system when working with chronic pain.
Name at least three types of EMDR Therapy targets that are common within medical trauma such as; misdiagnoses, invasive procedures, medical mismanagement.
EMDR Events Calendar
Rates, Registration, Location
Read Testimonials
---
Required Workshop Handouts
Required Handouts will be emailed to Participants one week prior to start date of workshop. All Participants are required to bring these materials with them by either printing their own copy, or by bringing it in digital form (tablet, laptop). Additional copies will not be available at the workshop. All copyrighted workshop materials will only be available for the duration of the workshop.
---
Credit Hours for EMDR Advanced Workshops
EMDRIA Credits: 12 EC — The Maiberger Institute offers 12 EMDRIA Credits (EC) for this EMDR Advanced Workshop. The Maiberger Institute maintains responsibility for this program, and its content in accordance with EMDRIA standards.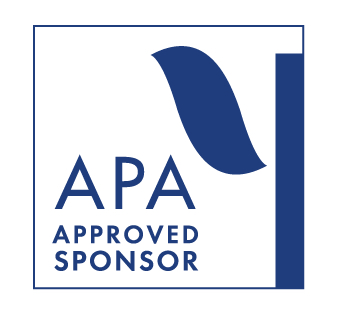 APA Credit Hours: 12 CE Hours — The Maiberger Institute is approved by the American Psychological Association to sponsor continuing education for psychologists. The Maiberger Institute maintains responsibility for this program and its contents.

NBCC Credit Hours: 12 CE Hours — The Maiberger Institute has been approved by NBCC as an Approved Continuing Education Provider, ACEP – Provider #6436. Programs that do not qualify for NBCC CE Hours are clearly identified. Maiberger Institute is solely responsible for all aspect of the programs.
---
Americans with Disabilities Act
This program is in compliance with the Americans with Disabilities Act. Our policy is to provide equal opportunity for all participants, including those with disabilities. The Maiberger Institute does not discriminate against a qualified participant with a disability who can perform the essential functions of the Training with or without an accommodation.
If, because of a physical or mental disability, you need an accommodation to enable you to participate in the training, please notify contact us prior to registration so that together we can discuss your situation and how we might be able to help. Unless you notify us, we might not know you need an accommodation, so please tell us. The Maiberger is willing to make an accommodation that is reasonable, so long as it does not result in undue hardship to the business.
---
Participant Agreement for EMDR Advanced Workshops
All applicants must (i) confirm eligibility requirements as detailed in the Participant Agreement (including state licensing and graduate degree prerequisites), or receive written confirmation of eligibility from the Maiberger Institute, AND (ii) agree to the terms and conditions in the Participant Agreement, prior to registration and providing payment pursuant to the Participant Agreement.
Participant Agreement
Eligibility Requirements
Payment and Cancellation Policies
---
version 201806021705