Part 1


April 7, 2017 - April 9, 2017




8:30 am - 5:30 pm

Part 2


July 21, 2017 - July 23, 2017




8:30 am - 5:30 pm
---
EMDR Training in Boulder, Colorado – April and July 2017
---
EMDR Training
Boulder, Colorado
Part 1: April 7, 2017 to April 9, 2017
Part 2: July 21, 2017 to July 23, 2017
Learn EMDR Therapy to Help Heal PTSD and Trauma
EMDR Therapy is an evidence based treatment for working with PTSD and trauma. This EMDRIA approved EMDR Training will prepare therapists to use EMDR Therapy effectively with their clients. This complete training package will include lectures, live demonstrations, videos, practica, and other EMDR Training tools and resources.
Learning Objectives for EMDR Training:
Applications of EMDR Therapy with PTSD, trauma and special populations.
The 8 Phases of EMDR Therapy for comprehensive treatment.
How EMDR Therapy works and why you should use it.
How to create trauma-informed treatment plans.
How to prepare clients for trauma processing.
How and when to use Dual Attention Stimulation for effective treatment.
Techniques for safety while doing effective trauma therapy.
Special Situations and Populations including children, addictions, sexual assault, anxiety, grief, and more.
Integration of EMDR Therapy into existing clinical settings.
EMDR Trainer for this EMDR Training:
Consultants for this EMDR Training:
---
EMDR Training Requirements and Policies
This EMDR Training is EMDRIA approved. By registering and paying for this training, all applicants are agreeing to all requirements and policies regarding this training. Please read all of the following terms and conditions prior to registration and payment:
Registration, Payment and Cancellation Policies
Please  email us if you have any questions regarding registration, eligibility, rates, etc.
---
EMDRIA Approved EMDR Training — The Maiberger Institute is an EMDRIA approved provider of EMDR Trainings and EMDR Advanced Workshops – Provider #GP1504. The Maiberger Institute maintains responsibility for this program, and its content in accordance with EMDRIA standards.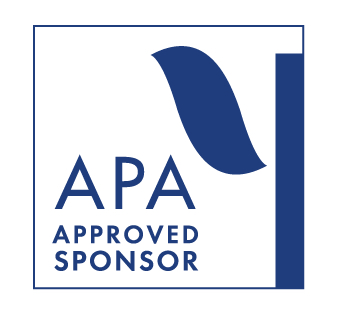 APA Credit Hours: 50 CE Hours — The Maiberger Institute is approved by the American Psychological Association to sponsor continuing education for psychologists. The Maiberger Institute maintains responsibility for this program and its contents.
NBCC Credit Hours: 50 CE Hours — The Maiberger Institute has been approved by NBCC as an Approved Continuing Education Provider, ACEP – Provider #6436. Programs that do not qualify for NBCC CE Hours are clearly identified. Maiberger Institute is solely responsible for all aspect of the programs.
---
Complete Training Package
This EMDR Training is a complete training package.
Upon registration and payment, applicants will be signed-up for both parts (Part 1 and Part 2) AND the 10 hours of Group Consultation with a single payment:
SUPER EARLY BIRD PRICE: $1,300 (expires February 10, 2017)

(EXPIRED)
EARLY BIRD PRICE: $1,400 (expires March 10, 2017)

(EXPIRED)
Regular Price:  $1,500

(EXPIRED)
Price quoted on the Registration Form is the payment amount due at time of registration, and automatically adjusted for fees and discounts in real-time.
Seat availability is updated automatically in real-time. If registration is closed, has expired, or if seats are full, please check the EMDR Events Calendar to see if another training would fit your needs. We also recommend subscribing to our EMDR Therapy Newsletter to receive updates on the availability of future trainings.
---
EMDR Training Schedule
Part 1: April 7, 2017 to April 9, 2017
Part 2: July 21, 2017 to July 23, 2017
Training will begin and end on time. Please plan accordingly.
Friday:
8:30 am to 9:00 am — Doors Open/Check-in

9:00 am to 5:30 pm — Training
Saturday:
8:30 am to 9:00 am — Doors Open/Check-in

9:00 am to 5:30 pm — Training
Sunday:
8:30 am to 9:00 am — Doors Open/Check-in

9:00 am to 4:30 pm — Training
---
Hotels, Transportation, and Dining
Registrants are responsible for arranging their own travel (accommodations, transportation, and meals). The Registration Fee for this training does not include cost of travel. The Maiberger Institute is not liable for refunds for travel expenses due to cancellations.
---
Location
Boulder , CO , Colorado , Maiberger Institute
Venue Phone: 303.834.0515
Venue Website: https://maibergerinstitute.com
Address:
2995 Baseline Road
, Suite 206,
Boulder
,
Colorado
,
80303
,
United States
Description:
Maiberger Institute 2995 Baseline Road, Suite 206 Boulder, CO 80303 ( directions ) Parking: Please be advised that the upper parking structure on the corner of Baseline and 30th has free parking access. Free parking is also available on the lower uncovered lot on the corner of 30th and Canyon Creek. The spaces in the lower parking structure are private (off limits to public). Please be mindful of parking signs and restrictions. Car owners will be responsible for their own vehicles, including their own safety, damages to vehicle, theft, and for any traffic violations or parking citations.