---
Learn EMDR Therapy to Heal PTSD and Trauma and See Real Change in Your Clients Today
As clients struggle with not making the changes they are longing for in therapy, many therapists become frustrated and feel helpless that they are lacking the skills to help their clients make lasting change and transformation. If therapists only pay attention to what the client is saying, and the client is struggling to make lasting change, then something is missing in the therapeutic process. The solution may be a somatic approach to healing trauma using EMDR therapy.
This evidenced based, integrative modality, is a recommended treatment of choice by several international mental health organizations for healing PTSD and trauma. Millions of people around the world have transformed the negative impact experienced from traumatic events into more adaptive ways of living by increasing their confidence, sense of joy and feeling more at peace. Real change is possible!
This EMDRIA approved EMDR Training will transform your practice immediately by:
giving you the skills necessary to successfully integrate EMDR therapy into your practice, while still being human and maintaining a deep connection with your clients
helping you find more meaning and purpose in your work
having a bigger impact on your clients lives
leaving your sessions lighter, more refreshed and inspired
serving more of your ideal clients
The Maiberger Institute maintains responsibility for this program, and its content in accordance with EMDRIA standards.
---
Comprehensive EMDR Training Program
The Maiberger Institute EMDR Trainings are a 50-hour comprehensive program including:
Two 3-days weekends
Five 2-hour group consultations
Training size is limited to 30 participants to ensure that each participant receives individual attention.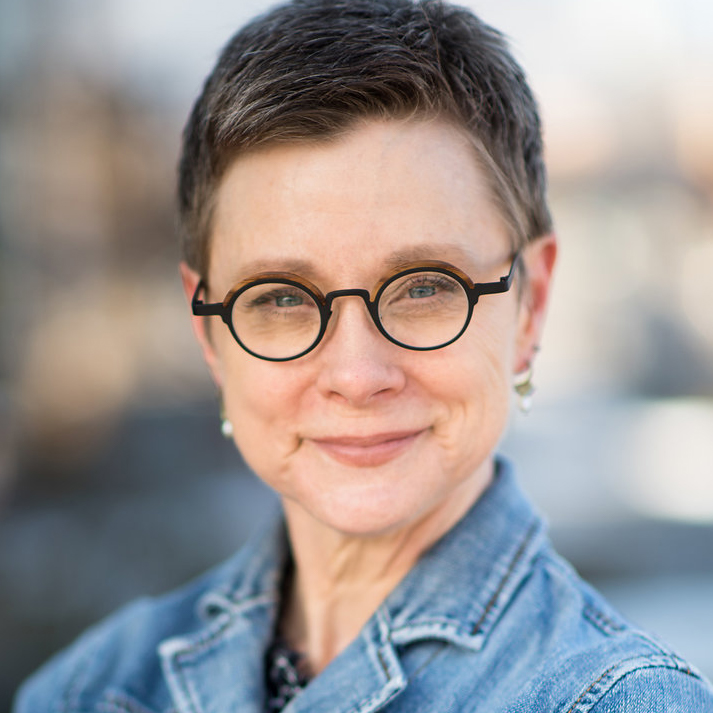 Each EMDR Training is personally taught by Barb Maiberger, the founder and CE Program Administrator for the Maiberger Institute. Barb's proprietary approach has pioneered the further integration of somatic interventions into EMDR therapy. She is the author of "EMDR Essentials: A Guide for Clients and Therapists", and co-author of "EMDR Therapy and Somatic Psychology: Interventions to Enhance Embodiment in Trauma Treatment.
Barb Maiberger is assisted by highly skilled EMDRIA Approved Consultants who have worked with the Maiberger Institute for years.
---
Weekend 1: EMDR Therapy Essentials
EMDR Therapy Essentials consists of three days that include:
Didactic lectures
Live demonstrations
Experiential practice
A detailed manual with scripted protocols
What will be covered in this weekend:
EMDR therapy as comprehensive model and not just a tool in your toolbox.
How to create trauma-informed treatment plans.
Learn to assess and prepare clients for trauma reprocessing.
Scripts on how to successfully work with trauma reprocessing protocol.
An introduction on how to modify EMDR therapy to work with Children.
How to begin practicing EMDR therapy immediately after the weekend.
"I first attended this training just a little bit skeptical about EMDR therapy.
I walked away convinced of its efficacy
. Barb is insightful, knowledgeable, and professional in the field of EMDR; her easy-to-read book makes EMDR so much clearer to the new learner. The level of Barb's training has far exceeded my expectation of EMDR skills. I can definitely say that Barb's
training and expertise has really increased my skills
as a therapist".
Christina Miller, MMFT, LCPC
---
Weekend 2: Beyond EMDR Therapy Essentials
Beyond EMDR Therapy Essentials consists of three days that include:
Didactic lectures
Live demonstrations
Experiential practice
A detailed manual with scripted protocols
What will be covered in this weekend:
How to somatically resource more complex clients who struggle with feeling emotions and body sensations.
What to do when clients become stuck during reprocessing trauma.
Somatic tools on how to work with dissociation to keep clients safe.
How to apply EMDR therapy in working with Addictions, Sexual Abuse, Current Anxiety, Grief, Phobias, Recent Events, Couples, and more.
Become more client centered in developing the nuances of successful EMDR therapy.
---
EMDR Group Consultation: Support and Integration
Support and Integration consists of five 2-hour Group Consultations. Groups are limited to 8 people so that each individual has time for case presentations, questions, as well as, personal feedback. Homework includes:
Reading books and manual
Watching demo videos of EMDR therapy sessions
Case consultation around participant's EMDR therapy sessions 
What will be covered in these groups:
Becoming more skilled at when and how to apply the 8 Phases of EMDR therapy in treatment
Assessing client's EMDR Readiness for trauma reprocessing
Integrating somatic resourcing to help build client's ability to handle trauma reprocessing
Finding ways to integrate EMDR therapy into an existing clinical practice
Gaining support and knowledge from other participants experiences
Scheduling and Participation of Group Consultations
Group Consultations are held during regular business hours (9 am to 5pm MST) during the weekdays (Mondays to Fridays).
The times and dates of each group are determined during the first weekend of training, each session approximately one month apart, starting about two weeks after Weekend Part 1.
Groups Consultations are either conducted via video chat or teleconferencing. High-speed Internet is required for video chat. More information will be provided by the assigned EMDRIA Approved Consultant during the training
Participants must attend the entirety of all assigned Group Consultations. Additional fees may apply for missed groups.
Participants must complete all consultation homework assignments outside of scheduled groups and training weekends in order to complete this training.
"My experience with EMDR training at the Maiberger Institute was truly exceptional! Barb and other
staff have such an authentic manner of delivering this amazing content
while supportively providing challenging experiential opportunity to participants. I am so thankful for such a focused, in-depth foundation knowledge and the many tools with which was given to me in my ongoing quest of providing the best most up to date care of my clients"
Jennifer Nakata, MA, LPC, Owner: Authentic Journeys, LLC
---
EMDR Training Material
Required EMDR Therapy Books
All participants are required to purchase and read the following three books:


Reading assignments will be provided during the training. Therapists will not need to bring these book with them to the training weekends.
These books and other EMDR Therapy Books are available on our website. The cost of these books is not included in the registration payment.
Required Online EMDR Training Manual and Resources
Participants will be provided with an online copy of the Maiberger Institute's EMDR Training Manual and Consultation Packet.
Instructions on how to download the Manual and Packet are provided shortly before the training start date, and available only for the duration of the training.
Participants are required to bring their own Manual and Packet to the training.
Participants may either bring the Manual and Packet in .pdf form to view on a laptop or tablet or choose to print the Manual themselves. It is recommended to bring a notebook for write on if using a laptop or tablet.
Copies will not be available at the training.
Online materials are copyright protected and will only be available for the duration of the training.
---
Certificate of Completion
Upon completion of all EMDR Training requirements, participants will receive an EMDR therapy "Certificate of Completion" from the Maiberger Institute and may officially advertise that they offer EMDR therapy. In order to receive a "Certificate of Completion" the participant must complete:
Confirmed attendance and completion of Weekend 1 of EMDR Training Program
Confirmed attendance and completion of Weekend 2 of EMDR Training Program
Confirmed attendance and completion 10 hours of Group Consultation
An EMDR Training "Certificate of Completion" is not the same as being an EMDRIA Approved "Certified EMDR Therapist." This requires additional training, practice and consultation hours.
---
Credit Hours for EMDR Training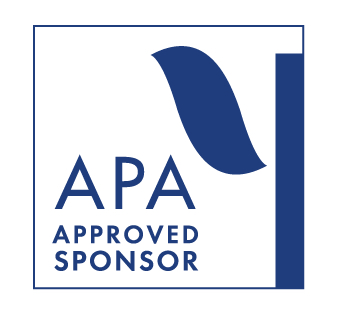 APA Credit Hours: 50 CE Hours — The Maiberger Institute is approved by the American Psychological Association to sponsor continuing education for psychologists. The Maiberger Institute maintains responsibility for this program and its contents.

NBCC Credit Hours: 50 CE Hours — The Maiberger Institute has been approved by NBCC as an Approved Continuing Education Provider, ACEP – Provider #6436. Programs that do not qualify for NBCC CE Hours are clearly identified. Maiberger Institute is solely responsible for all aspect of the programs.
---
Americans with Disabilities Act
This program is in compliance with the Americans with Disabilities Act. Our policy is to provide equal opportunity for all participants, including those with disabilities. The Maiberger Institute does not discriminate against a qualified participant with a disability who can perform the essential functions of the Training with or without an accommodation.
If, because of a physical or mental disability, you need an accommodation to enable you to participate in the training, please notify contact us prior to registration so that together we can discuss your situation and how we might be able to help. Unless you notify us, we might not know you need an accommodation, so please tell us. The Maiberger is willing to make an accommodation that is reasonable, so long as it does not result in undue hardship to the business.
---
Participant Agreement for EMDR Training
All applicants must (i) confirm eligibility requirements as detailed in the Participant Agreement (including state licensing and graduate degree prerequisites), or receive written confirmation of eligibility from the Maiberger Institute, AND (ii) agree to the terms and conditions in the Participant Agreement, prior to registration and providing payment pursuant to the Participant Agreement.
Participant Agreement
Eligibility Requirements
Payment and Cancellation Policies
Rates, Dates, Locations
---
Version 201810261351