---
This Somatic EMDR Workshop — created by Barb Maiberger and Dr. Arielle Schwartz, authors of "EMDR Therapy and Somatic Psychology: Interventions to Enhance Embodiment" — is designed to help EMDR therapists learn the foundational somatic skills necessary to navigate profound somatic experiences during the 8 Phases of EMDR therapy. While we know in EMDR therapy that the body is an important element of the modality, we have found that many therapists are scared of the body's natural responses that can arise in trauma treatment. Research has shown that effective trauma therapy requires a holistic approach to deal with the cognitive, emotional and somatic symptoms of PTSD. Our approach is an integrative approach to help EMDR therapists navigate the complexities of helping traumatized clients become more embodied in EMDR therapy.
In this workshop you will transform your practice immediately by:
Understanding the foundational principles of somatic psychology to increase the client's capacity to sense and feel their body so they can resolve old traumas and find a greater sense of freedom in their lives.
Build somatic awareness through experiential explorations that incorporate mindfulness of sensation, movement impulses, breath and boundaries.
Deepen your learning of the physiology of the nervous system and how somatic interventions directly influence affect regulation for the client.
Learn how to develop somatic targets to reprocess from body sensations, implement creative somatic interweaves for stuck sensations, and learn how to implement the use of pendulation to create safety for clients.
This EMDRIA approved two-day Somatic EMDR Workshop includes:
Didactic learning
Live demonstrations
Interventions to immediately integrate into your clinical work
Experiential practice to embody the somatic interventions
Detailed handouts with scripted protocols
Case discussions
Taught by Dr. Arielle Schwartz who is highly skilled and brings her own unique experiences and wealth of knowledge into the workshop.
---
Learning Objectives:
Describe that Somatic Psychology is the study of the interactions between with the brain and the body and impacts clients physically, emotionally, mentally and socially.
Identify the key principles of somatic psychology including awareness, resourcing and self-regulation interventions.
Discuss the importance of mindfulness with both therapist and client within the context of doing EMDR therapy.
Identify how holding patterns within the body can block the client's processing in Desensitization Phase in EMDR therapy.
Describe how polyvagal theory provides an essential foundation of understanding arousal states as related to trauma.
Describe the function of breath awareness for regulating affect and arousal in the client.
Discuss how nonverbal communications within a cultural context plays a key function in the therapist and client relationship to help build safety and rapport.
Demonstrate how to do boundary work somatically based.
Discuss how somatic symptoms including illnesses and chronic pain can be used as potential targets in EMDR therapy.
Demonstrate a pendulation intervention between internal and external awareness to regulate the client.
Identify how body awareness facilitates the integration of positive affect, and cognitions during the Installation Phase of EMDR therapy.
List at least five somatic interventions that can be used across all 8 Phases of EMDR therapy.
"This course has been foundational in my work as an EMDR therapist. I appreciated the training's emphasis on direct experience, practice sessions, and live demonstrations, along with somatically-based self-care skills for the therapist.
I walked away with an array of interventions that I could use with clients right away, as well as a greater sense of my own embodiment in the therapeutic process.
"
Kara Shaw, LCSW, RYT, TIYT (Mindful Counseling and Wellness)
---
Required Workshop Materials
Required Books for This Workshop
All participants are required to purchase their own copy of the following book prior to the workshop in order to participate and complete this workshop:
Therapists are required to bring this book with them to the workshop, whether in paper or digital form, to review during the workshop. Required Handouts will reference material from the book. Copies may not be available for purchase at the venue.
This book and other EMDR Therapy Books are available on our website. The cost of the book is not included in the registration payment.
Required Handouts
Required Handouts will be emailed to Participants one week prior to start date of workshop. All Participants are required to bring these materials with them by either printing their own copy, or by bringing it in digital form (tablet, laptop). Handouts will make references to the required book. Additional copies will not be available at the workshop. All copyrighted workshop materials will only be available for the duration of the workshop.
---
Credit Hours for Somatic EMDR Workshops
EMDRIA Credits: 12 EC — The Maiberger Institute offers 12 EMDRIA Credits (EC) for this Somatic EMDR Workshop. The Maiberger Institute maintains responsibility for this program, and its content in accordance with EMDRIA standards.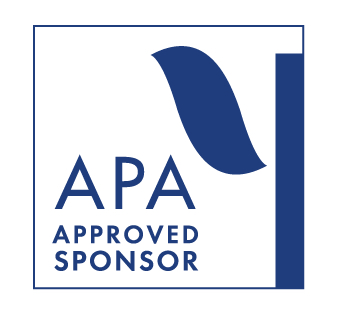 APA Credit Hours: 12 CE Hours — The Maiberger Institute is approved by the American Psychological Association to sponsor continuing education for psychologists. The Maiberger Institute maintains responsibility for this program and its contents.

NBCC Credit Hours: 12 CE Hours — The Maiberger Institute has been approved by NBCC as an Approved Continuing Education Provider, ACEP – Provider #6436. Programs that do not qualify for NBCC CE Hours are clearly identified. Maiberger Institute is solely responsible for all aspect of the programs.
---
Americans with Disabilities Act
This program is in compliance with the Americans with Disabilities Act. Our policy is to provide equal opportunity for all participants, including those with disabilities. The Maiberger Institute does not discriminate against a qualified participant with a disability who can perform the essential functions of the Training with or without an accommodation.
If, because of a physical or mental disability, you need an accommodation to enable you to participate in the training, please notify contact us prior to registration so that together we can discuss your situation and how we might be able to help. Unless you notify us, we might not know you need an accommodation, so please tell us. The Maiberger is willing to make an accommodation that is reasonable, so long as it does not result in undue hardship to the business.
---
Participant Agreement for Somatic EMDR Workshop
All applicants must (i) confirm eligibility requirements as detailed in the Participant Agreement (including state licensing and graduate degree prerequisites), or receive written confirmation of eligibility from the Maiberger Institute, AND (ii) agree to the terms and conditions in the Participant Agreement, prior to registration and providing payment pursuant to the Participant Agreement.
Participant Agreement
Eligibility Requirements
Payment and Cancellation Policies
Rates, Dates, Location
---
Version 201910111624